Insights Series Webinar: Digital Twins: How They are Impacting Business & Tech... Should you be using them?
Thursday, June 10, 2021 (12:00 PM - 1:30 PM) (MDT)
Description
A digital twin is a bridge between the digital and physical world. First used by NASA in space exploration, today the technology is used across industries to improve customer experiences, design products, improve processes and drive innovation. Digital twins allow you to build a digital replica of any environment or process, so that you can test scenarios before you implement them in real life. Imagine the implications this could have to your own business, or, to the world at large. Join us to explore the full potential of this technology, how it is being used across industries and sectors, and how you may be able to implement it in your own work.
Keynote Speakers:
Emily Pensak, Senior Manager, Accenture
Emily Pensak is a Senior Manager in Accenture and has 23+ years of overall program delivery experience specializing in Project Lifecycle Management (PLM) and Manufacturing Execution Systems (MES) for Technology and Products. She has experience in delivering large, global multi-phase implementations in both PLM and MES spanning a broad range of technologies and industries, including Life Sciences/Medical Device, Aerospace/Defense, and High Tech. Currently, Emily is Leading a large multi-year digital thread/twin initiative for a high-tech manufacturer.
John Warlick, Senior Manager, Accenture
John is a Senior Manager in Accenture's Kansas City office and has been a part of the Project Lifecycle Management practice for ten years. With over 15+ years of experience in cross-industry technology implementations, including deployment and program management on engagements involving data transformations, data visualization, and Big Data analytics. John has led Digital Thread/Twin projects in various industries such as aerospace and defense, resources, products, communication, and high-tech. Some of John's talents are leading data and landscape assessments of existing tools/processes as well as process transformation. His passion is helping clients with product innovation and building next-generation capabilities for their Product Development process.
Panelists:
Bob Bray, Senior Director and General Manager, Autodesk Tandem
As the senior director and General Manager of Autodesk Tandem, Bob Bray is leading Autodesk's newest business initiative to transform the built asset lifecycle with Digital Twin technology and solutions. Bob has significant experience developing new products and markets, managing distributed development teams, running successful open-source projects, and evangelizing products and technology. He is well versed in cloud computing, big data, and web-based application development technologies with a demonstrated ability to bridge technical and business strategy .In his 20+ year tenure at Autodesk, Bob held a number of key leadership roles in AEC product management, engineering management, software architecture, and software development. He led the development and launch of several critical new products including BIM360 Design and Autodesk InfraWorks. Bob holds a BS in Computer Science from the University of Missouri.
Shelley Peterson, Associate Fellow – Augmented Reality, Lockheed Martin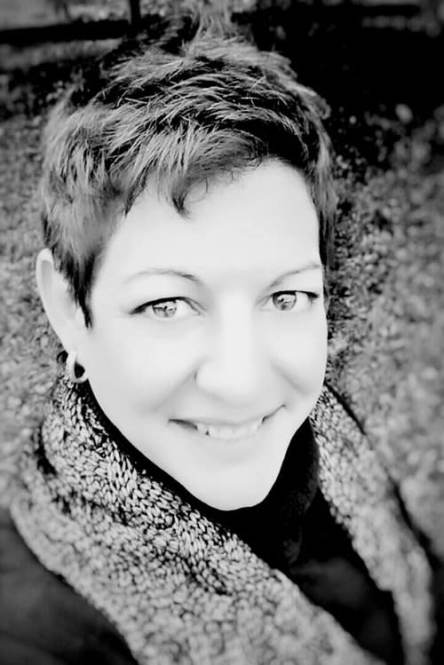 Shelley Peterson, a Lockheed Martin Emerging Tech Lead, has become a valuable Silicon Valley source, diving into the rapidly evolving augmented reality and wearables market to integrate emerging technologies with Lockheed Martin applications. Shelley has a diverse technology and defense-based background. Her engineering skill has been utilized by electronic warfare programs for E-Systems Company, on the B-1 Bomber Simulator at Dyess AFB, and on satellite ground integration and mission operations analytics at Lockheed Martin. Early in her professional career, Shelley founded a business focused on emerging technology solutions, including military aircraft distributed mission training and multi-spectral imaging monoculars. In her spare time, Shelley teaches college mathematics as an adjunct, she enjoys volunteering for STEM events, and operates Shotlink Lasers for the PGA AT&T ProAm.
Purnima Wagle, CIO & Digital Transformation Leader, DCP Midstream
Purnima Wagle is CIO and Digital Transformation Leader at DCP Midstream. Purnima drives innovation, transformation acceleration and is responsible for all technology within DCP - IT, OT, Data & Analytics, Cyber Security, Automation Security, Enterprise Services, Robotic Process Automation, Product Development and Digital Solutions. Additionally, Purnima drives enterprise wide Business Excellence through LEAN and provides technology leadership for DCP Technology Ventures.
Purnima is a Business Transformation leader with 25+ years of global corporate experience in medium to large multi-national companies spanning across multiple industries like Oil & Gas, High Tech, Automotive, Manufacturing and Supply Chain. Purnima previously held management positions with Flex (Flextronics), Cadence Design Systems, and TATA Motors.
Purnima holds M.B.A. (Honors) from St. Mary's College of California and M.S. in Statistics from Bombay University, India. Purnima received professional education at Stanford University, UC Berkeley, and MIT.
Mark Wright, Project Director, Digital Engineering, Ball Aerospace
Mark Wright is the project director for the digital engineering team at Ball Aerospace. He currently serves as the program director for the Digital Engineering & Manufacturing (DEM) project where he is responsible for leading a team that transitions information exchange across disciplines from documents to models in order to promote greater design insight and illuminate gaps or risks earlier in the life cycle.
Wright has over 30 years of experience in the Aerospace Industry. Since joining Ball Aerospace in 2000, he has held various program management positions including Phantom, P992, and others. Prior to his current role, Wright served as Program Director for the National Intelligence Systems (NIS) strategic business area. In this role, he was responsible for Apex Program Execution. The Apex Program was one of the largest programs at Ball and has significant importance in the NIS community.
Wright began his aerospace career as a test engineer at GE Astrospace and was an Integration and Test Manager at Harris prior to joining Ball Aerospace.
Wright received a B.S. in aerospace engineering from Pennsylvania State University, and a M.S. in engineering management from The Florida Institute of Technology.
Isaac Zaworski, Senior Director, Autonomy and Synthetic Environments, Maxar
Mr. Zaworski officially joined Maxar in July 2020 through the acquisition of the remaining shares in Vricon; a Joint Venture originally formed by Digital Globe and Saab. He serves as the Senior Director for Autonomy and Synthetic Environments within the Earth Intelligence Product organization at Maxar. In this role, Mr. Zaworski is responsible for shaping strategies to speed the integration of Vricon capabilities into Maxar's overall technology portfolio and to focus on developing unique, scalable technology solutions to support expansion into key, cutting-edge, emerging market verticals.
Sponsored by:
Pricing
Free for CTA members; Non-member $25
VIRTUAL

Thursday, June 10, 2021 (12:00 PM - 1:30 PM) (MDT)