Flexential Partner Innovations Summit
Wednesday, July 8, 2020 (2:00 PM - 3:00 PM) (MDT)
Description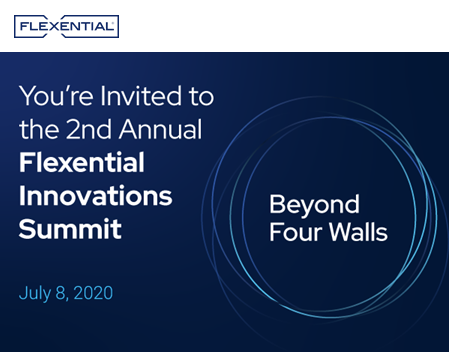 The first Partner Innovation Summit last year sparked wonderful interactive discussions with Flexential Chief Innovation Officer, Jason Carolan. This year, we are planning a virtual event due to the current climate we all face. We are again pleased to have Jason Carolan for our 2nd Partner Innovation Summit to speak about Industry Trends. This is meant to be a discussion on the dynamic and disruptive trends that are shaping today's digital world, including relevant topics of Big Data, Internet of Things, 5G, Artificial Intelligence, Cloud, Edge Data Centers, BaaS, DRaaS and more.
This event will be virtual, and we hope you can join in the conversation.
When:
Wednesday, July 8th
Time:
2:00 – 3:00 PM MDT
Hosts:
Marcy Warren, Regional Partner Manager & Jason Carolan, Chief Innovation Officer
We welcome your questions prior to the event or live in the Q&A, email partners@flexential.com.
Event Contact
Matt Keillor