JOIN OUR COLORADO COHORT IN LAS VEGAS FOR AN EXCLUSIVE VIP EXPERIENCE
In Partnership With: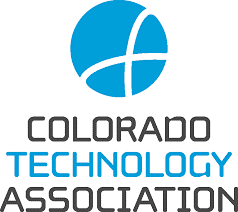 CES® is the world's gathering place for all those who thrive on the business of consumer technologies.It has served as the proving ground for innovators and breakthrough technologies for 50 years — the global stage where next-generation innovations are introduced to the marketplace. Owned and produced by the Consumer Technology Association (CTA)®, it attracts the world's business leaders and pioneering thinkers including more than 4,500 exhibiting companies and 170,000 attendees.


VIP Experience Includes:
Invitation to a Colorado Delegation Dinner
Complimentary CES 2020 attendee registration - a $300 value (access to exhibit floor, keynote addresses, SuperSessions, and select conference sessions)
25% discount off the purchase of a Conference Pass (starter or deluxe pass)
10% discount off exclusive StoryTech VIP Impact Tour
Invitation to International Matchmaking Reception January 7- introductions facilitated by USEAC
Access to International Business Centers on-site at Las Vegas Convention Center and Sands Expo
Invitation to Exclusive Breakfast January 9 (SPEAKERS: Mr. Gary Shapiro, President and CEO, Consumer Technology Association; Mr. Scott Ferguson, President and CEO, WTCA; Mr. Chris Meyer, E.D., WTC Las Vegas)
Invitation to private reception hosted by WTC Las Vegas Business Club January 6, 2020
Assistance with economic development meetings, tours, and events in Las Vegas on Monday January 6
FREE Las Vegas Monorail passes FREE Public Relations & News Media Opportunities
VIP Experience Registration Fee: $650.00
Travel:
VIP Experience does not include air fair or hotel bookings. Each attendee is responsible for their own travel.
The VIP Experience includes access to a specially-priced block of hotel rooms, subject to deadlines and availability. Booking before November 25, 2019 is recommended.
Event Contact:
Matt Wendel
Contact Organization:
Colorado Technology Association