2021 C-Level @ A Mile High
Thursday, May 6, 2021 (5:00 PM - 7:30 PM) (MDT)
Description
Where strong relationships begin and tech business gets done
C-Level @ A Mile High is where Colorado tech companies can go beyond networking, do business and build lasting relationships. In 2020, we brought our attendees the world-class C-Level experience from the comfort of their own homes and we are doing it again in 2021!
At the event, we gather 50+ top tech executives and give them the title of "Celebrity". As our C-Level Celebrities, these executives attend the event to connect with our attendees. Celebrities share information on upcoming IT projects and put together auction experience packages – such as a hike, sporting event or cooking class – that our attendees bid on throughout the evening in an effort to win the chance to spend even more time with the Celebrity following the event.
As our largest fundraiser of the year, C-Level @ A Mile High has always been an opportunity for Colorado's tech community to come together to support Colorado Technology Association and the Colorado tech community. You can learn more about our virtual C-Level event on our event website here.
C-Level @ A Mile High is Going Virtual – Again!
We're bringing back everything you loved about the 2020 C-Level digital experience including:
Amazing Networking
Lead Generation Opportunities
Access to Technology Executives
The Opportunity to Support CTA and the Technology Community Through our Celebrity Experiences Auction
Pricing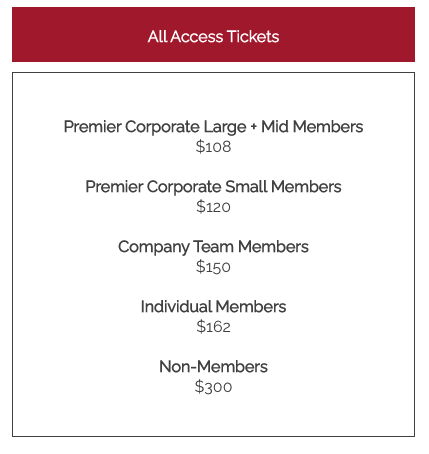 Complimentary Member Passes
Members receive a certain number of complimentary tickets to C-Level @ A Mile High based on membership level. Premier Corporate Members receive 6 complimentary All Access tickets. Company Team Members receive 4 complimentary All Access tickets. Your company's CTA membership point of contact will receive information from our team on how to redeem your complimentary tickets.
Credit Card Payment Only
Tickets must be purchased with a credit card at the time of registration.
Registration Sponsored by:

Virtual

Thursday, May 6, 2021 (5:00 PM - 7:30 PM) (MDT)