US-UK Tech Opportunities: A Look at Brexit, UK-US Free Trade Agreement Negotiations, and Expansion Opportunities for Colorado Tech
Thursday, April 8, 2021 (8:30 AM - 10:00 AM) (MDT)
Description
In partnership with the UK Government Office in Denver, Invest Northern Ireland, and the UK's Department for International Trade, CTA brings you an opportunity to learn more about the possibility of a U.S.-U.K. Trade Agreement and what that could mean for Colorado tech. Senior Representatives from the U.S., London and Belfast will present case studies and discuss how a potential trade agreement could affect data and people movement, trade relations with the United States, next steps around Brexit and more. Don't miss this unique and exclusive opportunity!
Keynote:
Alan Gogbashian, British Consul General in Chicago
Alan Gogbashian was appointed Her Majesty's Consul General for Chicago in January 2020. As Consul General, he leads the UK's engagement across the 14 states of Colorado, Illinois, Indiana, Iowa, Kansas, Kentucky, Michigan, Minnesota, Missouri, Nebraska, North Dakota, Ohio, South Dakota and Wisconsin.
Alan has been a member of the British diplomatic service since 2008. His most recent roles have included Deputy Ambassador to Morocco and Mauritania, Deputy Director Americas, and Head of International Human Resources.
Before joining the Foreign and Commonwealth Office, Alan worked in corporate law in London and Paris, international development, and the life sciences sector. He studied law at King's College London and is an MBA graduate. He is married with two daughters.
Panelists:
Deepak Giridharagopal, CTO, Puppet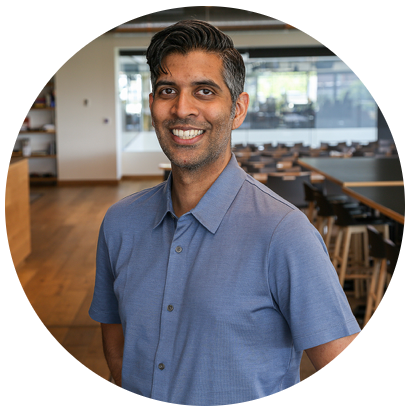 Deepak Giridharagopal is CTO at Puppet. He has guided Puppet's technical development and longer-term technical strategy since joining the company in 2011. He has overseen the development of nearly every major product in Puppet's portfolio from open-source tools to on-prem commercial products to SaaS services. Deepak brings nearly 20 years of experience creating new products, building engineering teams, and operating infrastructure. Prior to Puppet, he was an early engineer at Dell/MessageOne, helping architect and operate their hosted products. Deepak has a particular fondness for functional programming, autonomous systems, novel programming languages, 1980's/1990's cartoons, and action movies.
Sharon Claffey Kaliouby, VP, North America, Learning Pool
Sharon Claffey Kaliouby is VP, North America for Learning Pool. She was most recently a Learning Fellow & Advisor for Elliott Masie Productions and previously Head of Global Learning & Development for State Street Global Advisors in Boston, Massachusetts.
As well as working with Learning Pool, Sharon is co-founder of the #WomenInLearning initiative, one of the 2019 Top 50 Leaders in Learning & Development – Americas, the 2018 Learning & Performance Institute Professional of the Year and a two-time member of the USFA National gold medal women's sabre fencing team.
J. Keith, SVP of Corporate Development, Pax8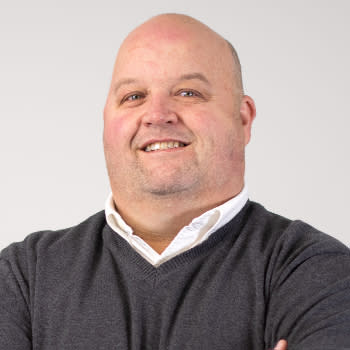 Jefferson (J) Keith brings over 20 years of financial management experience to Pax8. As Senior Vice President of Corporate Development, he leads the global expansion initiative through Merger and Acquisition activities, collaborative partnerships, and entrance into new channels. J has been with the company since its launch in 2013, driving strategic programs to enable the company's growth, scale, and impact. J is passionate about cloud technology and has spent the last few years redefining technology advisory services at Pax8. His innovative approach and the simplicity of cloud technology enable business advisors to become a single source of cloud consumption for clients while driving their digital transformation.
J joined Arthur Andersen after graduation from the University of Colorado, Denver, with a Bachelor of Sciences degree in Accounting. He has held senior accounting and finance management positions with several companies, including First Data, MX Logic, and McAfee. J serves as a Treasurer for Denver's City Park Jazz and enjoys escaping to his art studio to paint.
Andrea Pearson, Chief Growth Officer, Dispatch Health
Andrea Pearson is Chief Growth Officer for DispatchHealth. In this role she is responsible for growth initiatives, marketing and product development. She works collaboratively with health systems, insurers and providers to expand high needs patient engagement and access to same day acute and care and 24/7 advanced care delivered to home.
Andrea has more than 12 years' healthcare experience in key product development and marketing leadership positions. She has a deep understanding of healthcare consumerism, healthcare quality and how to scale the impact and efficiency of digital and omni-channel health initiatives.
She joined DispatchHealth in 2018 to build a marketing organization and develop strategies and tools to scale the company as it expanded from just four markets to now 29 and counting. In 2020, she took on leadership of product development as the company set its sights on developing a complete healthcare system for the home.
Prior to DispatchHealth, she served as as EVP and GM Consumer Products, growing the properties from a million consumer visits a month to serving more than a million and a half people each day. As the company's Chief Marketing Officer, she led the development of a new brand, expansive consumer research on provider selection and worked closely with health system executives to develop strategies to connect with consumers in their local communities.
Simon Whittaker, Chair of Steering Committee, NI Cyber ; Chief Executive Officer, Vertical Structure Ltd
Simon is CEO of Vertical Structure. VSLTD are an independent cyber security advisory company specialising in providing human focused security and penetration testing services for web applications, cloud infrastructure and mobile applications.
The majority of his work involves consulting with companies to perform security and penetration testing and helping improve processes and procedures.
He also runs training events to help developers improve their secure coding practices, especially in Cloud applications.
All of Simon's work is based around the principles of Prepare, Protect, Persist® - whereby clients are prepared to encounter security threats through training, protected through identifying / resolving issues and persisting the resilience through certification and ongoing consulting.
Simon is chair of the steering committee for NICyber Security Cluster and is dedicated to improving the visibility, and capabilities of Northern Ireland's Cyber Security organisations on the world's stage.

Pricing
Free for CTA members; Non-member $25
VIRTUAL

Thursday, April 8, 2021 (8:30 AM - 10:00 AM) (MDT)