Description
Join Colorado Technology Association for our bi-monthly webinar series that focuses on topics and issues impacting women in technology and leadership positions.
Title: Write Your Own Story Before Someone Else Writes It For You
Description:
When life feels out of control, what can you control? How can you control your own narrative? Join us as Molly Rauzi, Chief Technology Officer and Managing Director of Gagen MacDonald, guides us through ways you can write your own story for your career and how you choose to return to work and build the new normal that will work for you and your family. During this workshop-style womenar, we will leverage personal reflection and breakout sessions to explore building your next career move with intention incorporating a sense of purpose and personal branding into the story.
Speaker:
Molly Rauzi, Managing Director & CIO, Gagen MacDonald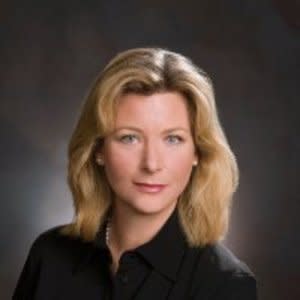 Molly Rauzi is a consultant and Chief Information Officer with the strategy execution firm Gagen MacDonald. Molly brings her experience in systems science leading large, complex business transformation, culture and organizational change initiatives to her clients. She advises on the governance of corporate functions and shared services across the enterprise. Her experience and insights have helped numerous organizations ready their workforces for the many changes digital technologies, new business models and new strategies bring through strategic communications. Prior to joining Gagen MacDonald, Molly was Managing Director leading the Business Advisory Services Practice in the Denver office of Grant Thornton LLP.
Molly served as an appointee of then Mayor John Hickenlooper (now the Governor of Colorado) as the Chief Information Officer for the City and County of Denver. Before working for the Mayor of Denver, Molly served as the Director of Technology for Denver International Airport.
Molly also serves on the board of the Colorado Technology Association, NewCloud Networks and Craig Hospital. Molly is one of the Top 25 Most Powerful Women in Business for 2017 and PRWeek Women to Watch in 2019.